WELCOME

TO

STUART MEDIA

BLAIR STUART
FREELANCE PHOTOGRAPHER, BIKER, POET, WRITER and PERFORMER
Hopefully my images and words will not only foster creative thought but will touch and move people on an emotional level.



FINE ART GALLERIES

ABOUT ME

I am who I am, who else would you have me be?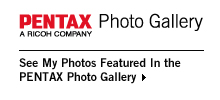 Make your own slideshow at Animoto.

ABOUT ME

A PROFESSIONAL PROFILE